PA Industrial Equipment, Inc. employs factory trained technicians to complete repairs at your location or in one of our shops. Fully stocked service vans help to reduce downtime. Call now to schedule 610-369-9778 or email our service department today.
PA Industrial Equipment has an extensive selection of high quality, dependable, economical used forklifts. Use the search box below to find the machine that's right for you and your business.
Looking for additional industrial equipment on a temporary basis? PA Industrial Equipment, Inc. provides the equipment you need for the time that you need it, with daily, weekly and monthly rates available. Call now 610-369-9778 or contact us today.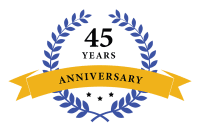 Put PA Industrial Equipment's Team Of Experienced Professionals To Work For You!